Maryland Day is right around the corner! How are you celebrating this year?!
Pop the confetti! For the 5th straight year, THB will proudly show our true colors with our signature Maryland Bagels. Maryland Day will take place this year on March 25th, 2022 at all neighborhood THB locations!
Bagel bundles are available for pre-order for this limited-time offer. The Maryland Day Bagel Bundles will consist of an option to purchase a half dozen, dozen, or 2-dozen of our Maryland Day Bagels. This will guarantee your purchase of our most iconic bagels while also allowing you to select your pick-up time! Win, win! Pre-order opens for our Maryland Day Bagel on 3/1 for purchase on our online catering page; app.eatthb.menu.
Rep your Maryland pride with the flag-inspired bagel dyed to perfection: black, red, white, and yellow. Last year we were honored to bake over 3000 bagels! Of the 3000 baked, THB donated 850 bagels to support local educators, first responders, healthcare workers, and fellow business owners. With the opening of our sixth neighborhood location in Owings Mills, we will be hard at work baking off even more #bagelrydiculous bagels compared to last year!
Take a peek below at our celebration from last year's Maryland Day: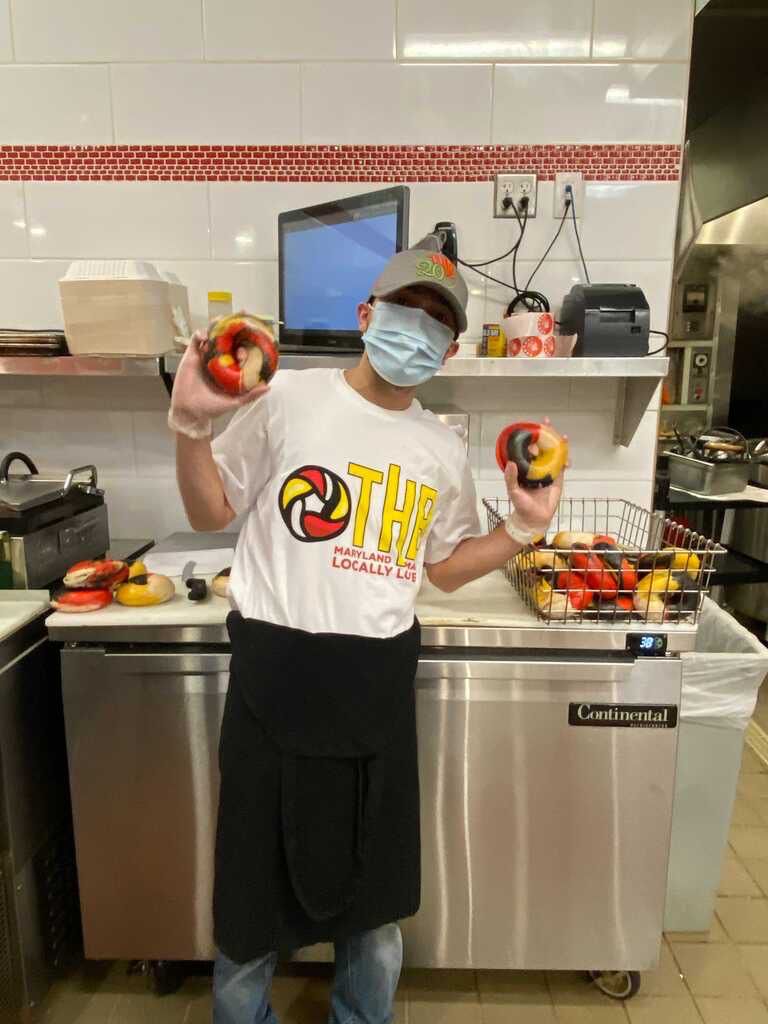 With the whirlwind that the previous year has caused our community, we are excited to announce that we will donate a portion of the proceeds to Nico's Hope for Life Foundation (https://www.nicoshopeforlifefoundation.org/). As an organization, our goal for this donation is to provide Marylanders the tools necessary to those struggling with mental health, both seeking help and providing a space for continued healing.
Join THB Bagelry & Deli, the best of Baltimore AND the best of Maryland, in-store on 3/25 to secure your very own Maryland Day Bagel! Find your neighborhood THB in Canton, Charles Village, Columbia, Owings Mills, Timonium, and Towson.
Check out last year's feature on WJZ13 CBS Baltimore for the
Baltimore Buzz
or on Fox45 Good Day Baltimore!
THB Bagelry & Deli - Maryland Day 2021