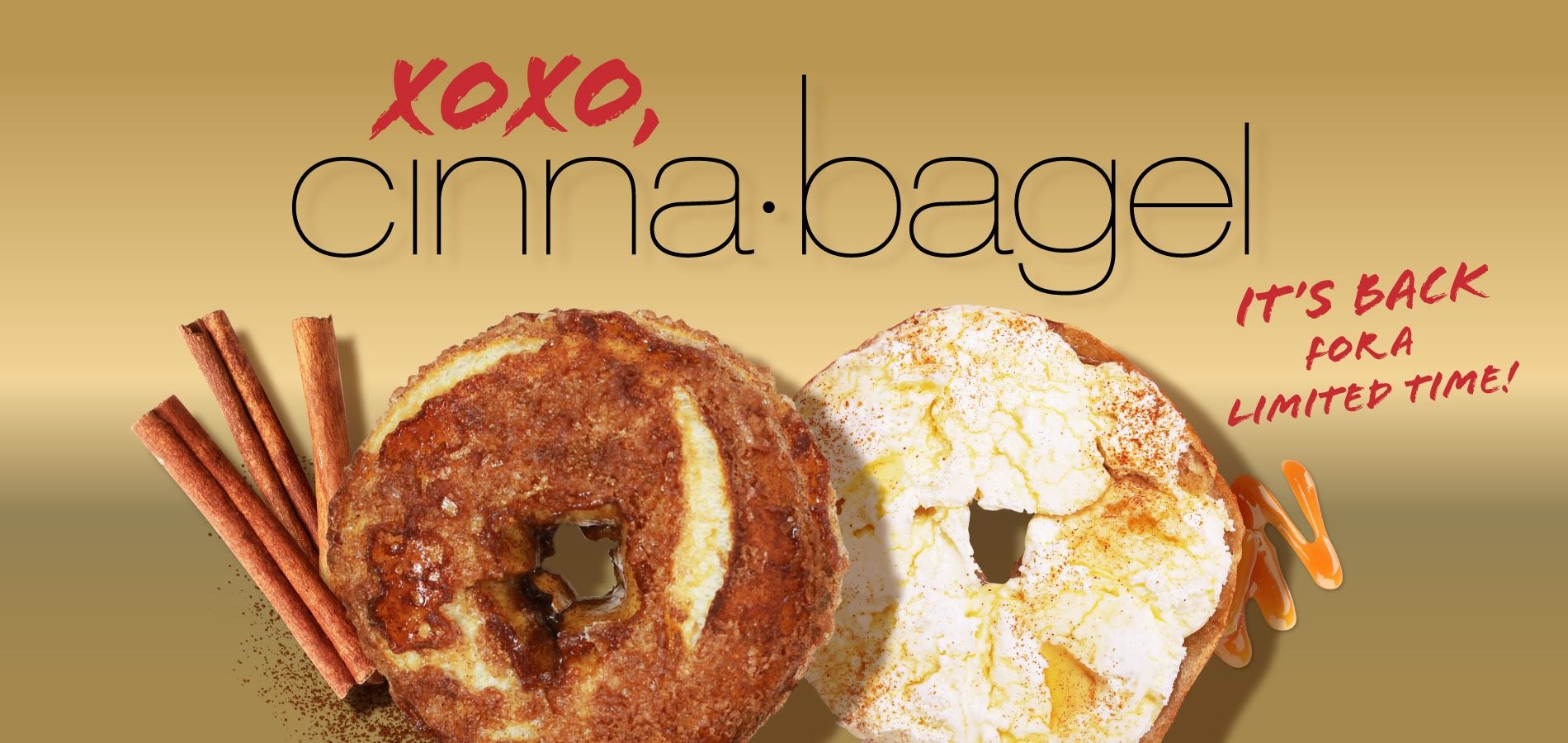 Hello followers, Cinna-Bagel here. Your one and only source of sugar, spice, and everything nice. Did you miss me?
February is the shortest month, but it's also the sweetest, and that's not just because of Valentine's Day. Speaking of which, I prefer flours over flowers.
As the first Special Bagel of the year, the Cinna-Bagel is extra special because it's drizzled in caramel after being topped with velvety vanilla-y cinnamon sugar cream cheese. It's the best way to start your day or end on a sweet note. Cinna-Bagels are only available during February and will say au revoir on 2/28.
I'm never one to spoil an appetite before dessert so share this sweet moment with someone special. The Cinna-Bagel is made for two, after all.
Decadence is in, you don't want to miss out. You know you love me.
XOXO, Cinna-Bagel